Swiss aircraft mechanics during the 2nd World War in Dubendorf and Payerne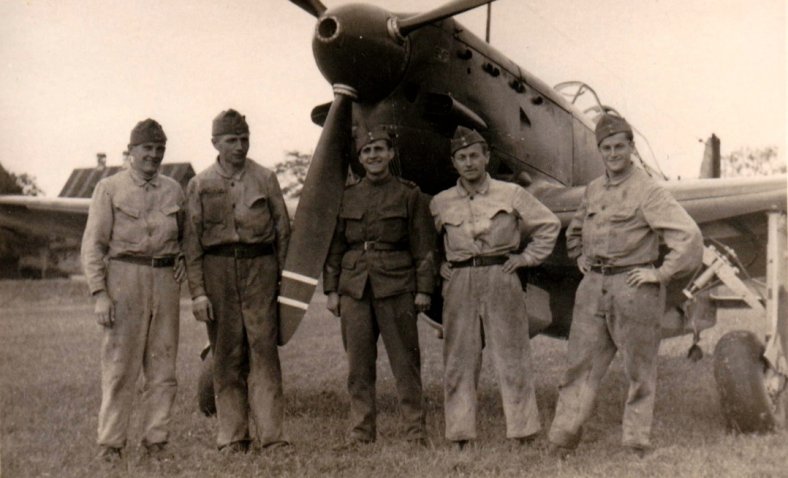 This aircraft is a Morane D-3800 which was used during the World War II in Switzerland. This was a multirole combat aircraft which was able to fly distances of around 600 km at a horizontal speed of 475 km/h. The aircraft was powered by a liquid-cooled 12-cylinder, 860 PS strong, Hispano-Suiza 12Y-77 engine which was arranged in 60° V-formed cylinder blocks.
The engine was built under licence by Adolph Saurer AG in Arbon and SLM in Winterthur.
The airplane was developed by Morane Saulnier in Paris and built by following Swiss aircraft manufacturers: Eidg. Flugzeugwerk (F+W) Emmen, Doflug Altenrhein and SWS in Schlieren. In 1954 the aircraft were taken out of service.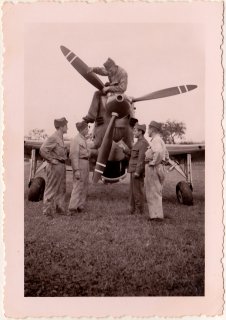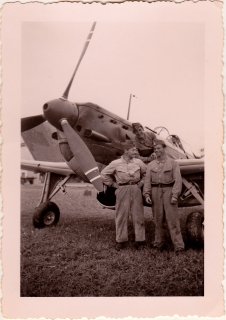 The daughter of one of those aircraft mechanics has generously made the photos available to us. Thank you!